When you believe in Christ and confess in faith all that He has done on your behalf, the Spirit of God comes to live in you and a new spiritual being is created. You are spiritually reborn. You are a new creation. You are now spiritually alive. You are no longer "walking dead."
You are born again. You are regenerate by the Spirit of God (Holy Spirit).
"I tell you the truth, no one can enter the kingdom of God unless he is born of water and the Spirit. Flesh gives birth to flesh, but the Spirit gives birth to spirit. You should not be surprised at my saying 'You must be born again.' "
(John 3:5-7)
"He (Jesus) saved us by the washing of rebirth and renewal by the Holy Spirit, whom he poured out on us generously through Jesus Christ our Savior so that having been justified by his grace we might become heirs having the hope of eternal life."
(Titus 3:5-7)
"If anyone does not have the Spirit of Christ, he does not belong to Christ."
(Romans 8:9)
When you are born again, you are filled with God's Spirit. You are now a Christian. You are born into a new family; you are an adopted child of God. God is now your heavenly Father and other Christians are your brothers and sisters in Christ.
The Spirit of God (Holy Spirit) works in our lives to convict us of sin, convince us that Jesus is the way, the truth, and the life and to enable us to put our faith in Him.
In other words, the Spirit draws us to God, softens our hearts so we can repent and have faith in Jesus, and then fills the God vacuum or void in us. We are filled with God's Spirit when we become Christians.
The Holy Sprit is part of the person of God. The one true God is said to exist in three person, the Father God, the Son of God (Jesus), and the Spirit of God. This is mysterious and can seem very confusing, but it is nonetheless true.
The Holy Spirit is divine. He is omnipresent (here, there, and everywhere) and acts in amazing ways in our lives.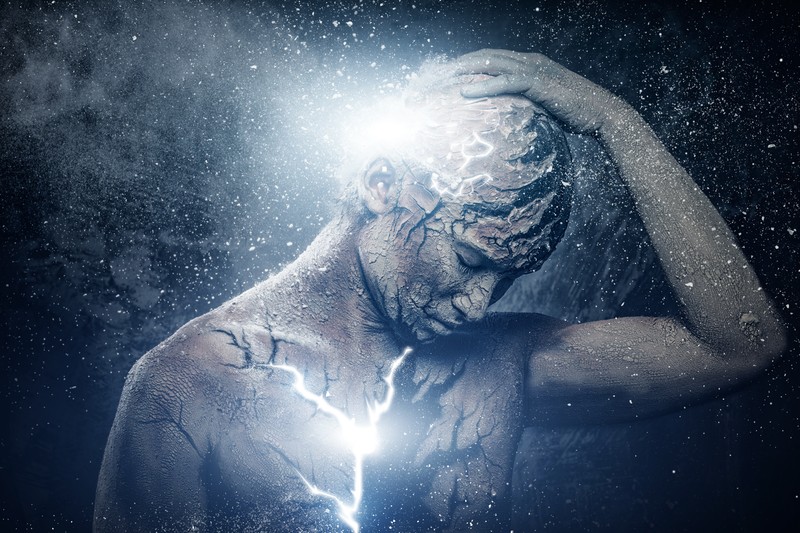 Draws us to God the Father by giving us the faith to believe in Christ.
Fills us with His presence so we can be in a right relationship with God and with other born again believers, or Christians.
Reveals truth to us by allowing us to understand the Bible.
Gives us His power so that we can be strengthened as believers and can be His followers (disciples) and witnesses in word and deed about Jesus.
Counsels us in truth and comforts us when we are discouraged and reminds us that we are part of God's family.
Enables us for service.
Teaches us to pray and intercedes for us when we don't know how or what to pray.
The Holy Spirit is God with us – always. God is not just some impersonal transcendent force "out in space." God as Spirit is an immanent, personal, powerful being "in your heart." How do you develop a personal relationship with a perfect God?
What is Prayer and Why should I Pray?
Most Americans say they pray, mostly in times of crisis. When things are not going well or when life is out of control, many of us cry out to God and ask Him to intervene. We may not know for sure if God hears us or if He can or is willing to answer our prayers, but we reason, "What the heck, why not try everything, why not pray?"
What is Prayer?
Prayer is the privilege of communicating with God. It is the primary way that you develop a relationship with your Father in heaven. In prayer, you approach God with humility and gratefully admit your need for God and your desire to know His will for your life. Rather than change God, prayer more often changes the one praying.
"Draw near to God and He will draw near to you."
(James 4:8)
Prayer is the essential practice of a Christian. It is the way that we talk to God, hear His heart, and exercise our faith and hope in Him.
There is no one right way to pray. Too often we get hung up on trying to say or do just the right thing so that God will hear and answer our prayers. God does not answer prayers based on body position (kneeling vs. standing), time of day, location (church or home), or by means of repeated words or phrases.
God is more interested in knowing your heart than in hearing all the right words. When you pray you are to
"go into your room, close the door and pray to your Father, who is unseen."
(Matthew 6:7)
Although there is not a right way to pray, Jesus did give us a pattern for prayer called the Lord's Prayer (Matthew 6:9-13). You can memorize this prayer, but Jesus did not mean for you to merely recite it.
The Lord's Prayer is an example of the things that should go into a prayer. When you pray, you are to express your heart to God by means of worship, trust, requests, confession, and submission.
You are to 1) worship and praise God for who He is and what He has done, 2) trust God for provisions and for His will to be done, 3) petition God or request that He meet your felt needs and those of others, 4) confess your sins and ask for forgiveness, and 5) submit your mind, heart, body and soul to God's care.
The Bible repeatedly says that God answers prayer requests based on whether requests are asked according to His will and in the name of Jesus.
You are to have confidence that when you come to God in prayer, He hears you and He will grant you what you ask if it is in His will and if you ask it in the name of Jesus (1 John 5:14-15; John 14:13-14).
The proper way to pray is to be honest and open with God. The book of Psalms in the Bible is basically a book of prayer. The authors were totally open and honest with God. You can use this book as a prayer book by reading through it and praying the truths contained within. Do not be anxious, but pray with a grateful heart and pray about everything! God already knows you better than you know yourself, and He knows what you need. Just talk to God.
 "Be anxious for nothing, but in everything by prayer and supplication with thanksgiving let your requests be made known to God. And the peace of God, which surpasses all comprehension, shall guard your hearts and your minds in Christ Jesus."
(Philippians 4: 6-7)
The Bible says you are to pray always and without ceasing. This means you can talk with God whereever you go, whatever you are doing, and whenever you are able. It is important to have an ongoing relationship with God during your day.
"Be joyful always; pray continually; give thanks in all circumstances, for this is God's will for you in Christ Jesus."
(Thessalonians 5: 16-18)
It is equally important to be purposeful with God. Relationships require intentionality in order to grow and thrive. Just as you schedule time with people in order to talk and share your life, you must deliberately schedule time to communicate and stay close to God. When you talk to God, He will "talk" to you.
Does God answer all prayers?
God can graciously answer the prayer of an unbeliever, but He does not promise to do so. The Bible tells us "your sins have hidden his face from you so that he will not hear" (Isaiah 59: 2). A person must believe, confess, and submit to Christ in order to have the sin barriers removed and the channel of communication established with God through Christ.
The Bible says that God desires to answer the prayer of Christians, but there are potential hindrances to the power of our prayers.
"Dear friends, if our hearts do not condemn us, we have confidence before God and receive from him anything we ask, because we obey his commands and do what pleases him."
(John 3:21,22)
Some reasons why God does not always answer your prayers include:
If your heart condemns you and you know you have sinned, you cannot have confidence that God will hear your prayer. You need to confess your sin and disobedience in order to restore your right relationship with God.
If your prayers are selfishly motivated, and you desire what you want rather than what God wants, your motives hinder your prayers. You can pour out your heart to God, but you must trust God and submit and desire God's will in all circumstances.
"This is the confidence that we have in approaching God: that if we ask anything according to his will he hears us."
(1 John 5:14)
"When you ask, you do not receive, because you ask with wrong motives, that you may spend what you get on your pleasures."
(James 4:3)
What is Forgiveness and Why Should We Forgive?
We are completely unworthy, yet Jesus chose to pay the price for our sins and to give us forgiveness. If you truly grasp the greatness of God's gift to you, you will pass the gift along. You have been given grace and should give grace to others in return and forgive them. If you do not forgive others, you foster anger in your heart.
You need to approach God believing in who He is and what He can do. He is God and you are not. When you come to God in prayer and doubt His goodness, His purposes, and His promises, you offend God.
"And without faith it is impossible to please God, because anyone who comes to him must believe that he exists and that he rewards those who earnestly seek him."
(Hebrews 11:6)
Similarly, you need to have confidence that God can grant any request that lines up with His will and furthers the purposes He has for your life.
"But when he asks, he must believe and not doubt, because he who doubts is like a wave of the sea, blown and tossed by the wind. That man should not think he will receive anything from the Lord; he is a double-minded man, unstable in all he does."
(James 1:6)
You are to submit to one another in your home and in your marriage relationship. When a husband and wife do not treat one another with respect and mutually submit to one another in love, prayers are hindered.
How do you hear the voice of God?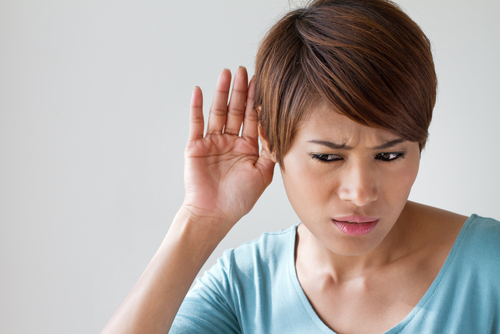 The primary way you hear the voice of God today is through His written Word, the Bible. As the inspired Word of God, it should be read, studied, and meditated on and then obeyed.
"All Scripture is God-breathed and is useful for teaching, rebuking, correcting and training in righteousness, so that the person of God may be thoroughly equipped for every good work."
(2 Timothy 3:16-17)
When you read the Bible, God's Spirit allows you to understand its meaning, works in you to convict you of its truths, and leads you to right belief and action. God will never direct you in a way that is contrary to what He has taught in His Word.
Other ways that you hear God's voice or feel His leading are through the Holy Spirit who provokes your conscience, or through other believers so they can speak truth into your life.
You need to always be careful to test what you hear to make sure it is from God. The more you know God and His Word, the better able you are to discern the voice of God.
"Dear friends, do not believe every spirit, but test the spirits to see whether they are from God, because many false prophets have gone out into the world. This is how you can recognize the Spirit of God: Every spirit that acknowledges that Jesus Christ has come in the flesh is from God, but every spirit that does not acknowledge Jesus is not from God."
(1 John 4:1-3)
How do you know God hears your prayers? How do you know you are a Christian?
How do you know if you are a Christian?
"Examine yourselves to see whether you are in the faith; test yourselves. Do you not realize that Christ Jesus is in you—unless, of course, you fail the test?"
(Corinthians 13:5,6)
The Bible also tells us that it is possible for us to know for sure that we are Christians and that we have eternal life.
"I write these things to you who believe in the name of the Son of God so that you may know that you have eternal life."
(John 5:13)
You are to examine yourself because being a Christian and follower of Christ requires more than just believing in God, praying the right prayer, walking an aisle, being baptized, or belonging to a certain church.
So how can you be assured that you are a true believer?
There is a realization of your personal sin and a willingness to confess and repent of your sinful ways. There is a genuine realization that your sin is such that you cannot warrant God's favor.
You embrace the truth of Scripture that says, "Believe in the lord Jesus, and you will be saved." This means you believe that Jesus Christ is the Son of God and that His death paid the penalty for your sins. Jesus rose from the dead and lives to reign.
If you have confessed your sins and believe the work of Christ (His life, death, resurrection) and the deity of Christ, you have been regenerated and born of the Spirit. You are spiritually alive and in Christ.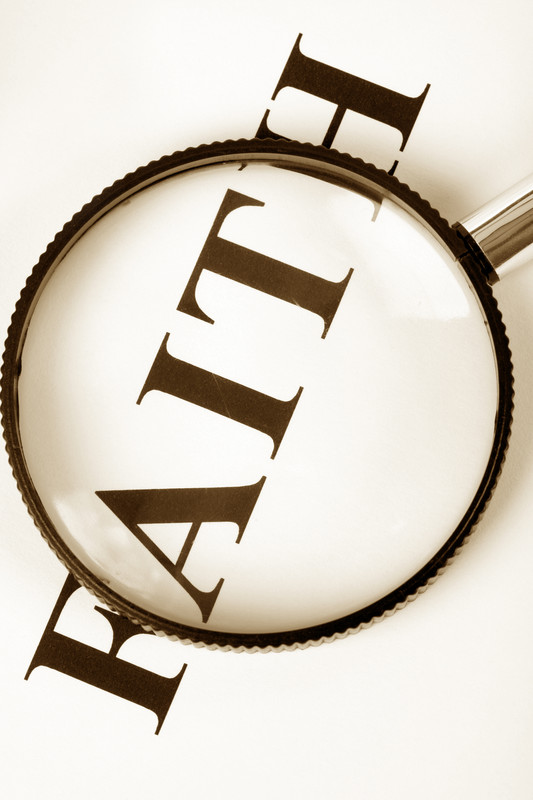 The evidence that accompanies saving faith is that you are a new creation.
As such, you will begin to desire new things.
First, you will desire to know more about God and so will want to read God's Word, the Bible. It may not happen instantly, but as you learn more about the Bible, the Spirit will help you understand the One who inspired it – God!
Second, as you know more of God you will desire to do His will. You will learn to "love your enemies," "forgive as you have been forgiven," and try to "live in peace with everyone." Saving faith will manifest itself in a changed life.
"What good is it, my brothers, if someone says he has faith but does not have works?"
(James 2:14)
Faith without works is dead. Someone once said, "We are saved by faith alone; but faith that saves is not alone."
"For it is by grace you have been saved, through faith and this not from yourself, it is the gift of god not by works so that no one can boast. For we are God's workmanship, created in Christ Jesus to do good works, which God prepared in advance for us to do."
(Ephesians 2:8-10)
Third, because you are now spiritually alive, you will begin to live in and through the regenerated spirit that resides in you. You will begin to manifest the things of God. This does not mean you will never sin. It does mean you will no longer be fixated on fulfilling the desires of the sin nature, but you will increasingly begin to manifest the good things of God, what the Bible calls the fruit of the Spirit.
We don't need to worry if we are saved and true children of God. We can be assured our faith is genuine if we earnestly submit to Christ and consistently manifest a new spiritual life. This new life is the result of the presence and work of the Holy Spirit and it produces spiritual fruit.
What are the fruits of the Spirit?
The Bible tells us, "But the fruit of the Spirit is love, joy, patience, kindness, goodness, faithfulness, gentleness and self-control." The fruit of the Spirit is what God desires your life to exhibit. With the Holy Spirit's help it is possible to increasingly manifest these virtues!
When the Holy Spirit indwells a born again Christian, He begins to conform us more to the image of Christ, making us more like Him. We begin to think and act more like Jesus and less like the person we were before we came to Christ. We are a new creation and so we act in new ways.
"Therefore, if anyone is in Christ, the new creation has come. The old is gone, the new is here."
(2 Corinthians 5:17)
As fallen human beings, we are still trapped in a body that desires sinful things, but as Christians, we have the Holy Spirit producing His fruit in us and we have the Holy Spirit's power available to conquer the acts of the sinful nature.
"I can do all things through Christ who gives me strength."
(Philippians 4:13)
In order In order to manifest more fruits of the Spirit, you need to mature in your faith.