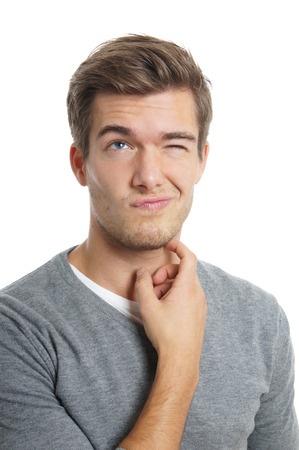 What do you know about the Bible?
Many people think they know a lot about the Bible. Some have heard that it is a great book of wisdom, others that it is a book full of laws and contradictions. Some have tried to read it, others have shelved the idea altogether. What about you?
The Bible is the most widely printed and published book in the world. It contains the words of God and tells us about God, Jesus Christ, salvation, heaven, and the Christian life. It is the primary way God reveals truth to us and so we need to read, understand, and apply its wisdom to our lives.
"All Scripture is inspired by God and is useful for teaching, rebuking, correcting and training in righteousness, so that the person of God may be thoroughly equipped for every good work."
(2 Timothy 3:16)
The Bible claims that that the words contained in it are "inspired" by God. The literal translation of inspired in the original language is "God-breathed." The Bible states that the words contained in the 39 books of the Old Testament (OT) and the 27 books of the New Testament (NT) are breathed by God; the Bible comes from the mouth of God.
Similarly, the Bible states that prophecy (truths from God) did not originate from a human will.  Instead, prophecy originates from the Holy Spirit.
"For no prophecy was ever made by an act of human will, but men moved by the Holy Spirit spoke from God."
(2 Peter 1:21)
Therefore, God inspired the words of the Bible. The men who wrote the words in Scripture wrote as the Holy Spirit moved them. God used their personalities, experiences, and languages to write His words. They wrote "not in words of human wisdom but in words taught by the Holy Spirit." (1 Corinthians 2:13)
This is why the Bible is without errors. If the Holy Spirit superintended, or directed the human writers to communicate the words of God, then the content of the Bible is God's truth and contains no errors. God does not make mistakes.
As a result, the Bible has authority in our lives. In it God gives us instruction for faith and practice and guides us in living the Christian life. It tells us how to live a life pleasing to God.
Inspiration does not mean that the Bible translations we have today are faultless; it means that the original manuscripts are without error. Although we do not have the originals, we have more than 5,600 ancient manuscripts of the Greek New Testament hand-written on parchment and passed down through the ages. Portions of these manuscripts date as early as 130 AD, which is only 30 years after the last events occurred that are recorded in the Bible. The Scriptures were meticulously copied. There is less than 1 percent variation, and none of these affect the doctrines of faith.
When you read the Bible, you are reading the inspired Word of God.

The Bible contains the writings of about 40 men and was written in a span of 1600 years (from 1500 BC to AD 100).
The list of authoritative books in the Bible comprises the canon. The word canon means "standard" or "rule."
There are 66 books recognized as authoritative and contained in the Protestant Bible. There are 39 Old Testament (OT) books and 27 New Testament (NT) books.
The Bible is not written strictly in chronological order. The Old Testament foreshadows Jesus Christ. The New Testament focuses on Jesus' life, death, resurrection, ascension into heaven, and the certainty of His return.
As God's Word, we need to read and understand the Bible in order to know God. However, our sin nature can skew our interpretation of the Bible. Therefore, we need to rely on the Holy Spirit to guide us in right understanding.
We need to follow good interpretive principles or guidelines as we study the Bible, including reading passages in context and letting Scripture interpret Scripture (the Bible does not contradict itself!)
How do I grow as a Christian?
How to start reading the Bible
The best place to start reading the Bible is in the New Testament (NT). Although you could read any of the first four books of the NT, called the gospels, begin with the Book of John.
John emphasizes the love of God found in the person of Jesus Christ; it is a good introduction to Jesus as the sole means of redemption and salvation. When you finish John, keep reading in the Book of Acts.
Acts starts when Jesus ascends into heaven. It tells of the coming of the Holy Spirit, the development of the early church, and the spread of the gospel throughout the Roman Empire. It is an action-packed portrayal of the unlikely—but God-orchestrated—spread of Christianity.
If you feel overwhelmed or discouraged, remember the Bible is not an ordinary book. It is a collection of books written by different authors in different languages over the course of many years. It takes some time to get the lay of the land and understand how it all fits together.
It is a good idea to establish a routine. Be intentional about what you read, when you read, and even where you read. Find a good Bible reading plan and stick with it.
Finally, don't go it alone. Individual Christianity is an oxymoron. Find some friends or join in with a group who are interested in studying the Bible.
Make sure they are actually studying the Bible and not merely studying about the Bible.
Remember, the Bible has power to change your life. Rely on the Holy Spirit to guide you into truth as you study God's Word and submit to God's truths.
The Word of God is a lamp unto your feet. It will keep you on the right path and illuminate truth. If you want to Look4God, you must read His Word.
Open your Bible and start today!
When you become a Christian, you are reborn into the family of God. God is your Father; He is your heavenly "Daddy." If you had a lousy earthly father, it may be hard to think of a Father as good. Rest assured, God is a loving Father. He is always good, all the time.
As God incarnate (in the flesh), Jesus tells us He calls those who follow Him "friends." Not only is God your new Daddy, but also Jesus is your new best Friend! You are now part of the family of God. God is your Father, Jesus is your Advocate (Friend), and other Christians are your brothers and sisters in Jesus.
"How good and pleasant it is when brothers (and sisters) live together in unity."
(Psalm 133:1)
"To all who received him (Jesus), to those who believed in his name he gave the right to become the children of God—children born not of natural descent, nor of human decision or of a husbands will, but born of God."
(John 1:12,13)
Why is this so important?
God wants you to establish new relationships, first with Him and with His son Jesus through the power of God's Spirit and second, with other born-again believers.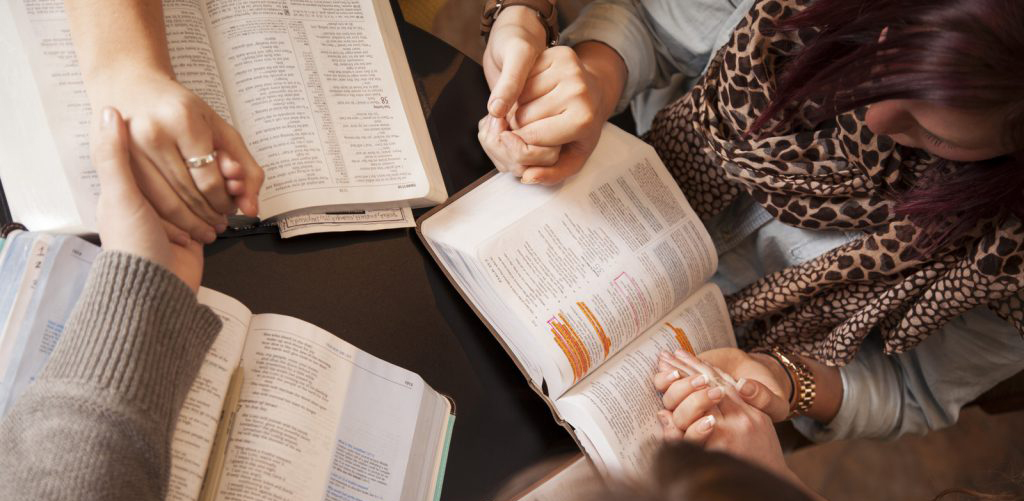 You need to have friends and mentors who you can talk to about your new life. You need others who understand your views, answer your questions, give you insights, guide you in learning about God, and generally walk beside you in your Christian journey.
Does this mean you abandon all your old friends? Of course not! It does mean that as you grow and change you may find that you no longer have as much in common. Some of your current friends may not understand this "new you," others may not appreciate the changes they see in you. Still others may be downright hostile.
"This is how we know that we are the children of God: by loving God and carrying out his commands."
(John 5:12)
How do you respond to those who don't understand this "new you?" That depends, but in general you respond with love. You seek to be like Jesus, which means you imitate His compassion, His love, and His truth. With the guidance of the Holy Spirit and the support of other believers, you go out into the "dark" world and let God's light shine through you.
"You are the light of the world. A city on a hill cannot be hidden. Neither do people light a lamp and put it under a bowl. Instead they put it on its stand, and it gives light to everyone in the house. In the same way, let our light shine before men, that they may see your good deeds and praise your Father in heaven."
(Matthew 5:14-16)
It is not always easy to follow the ways of Jesus. In fact, it is more difficult to be like Jesus than it is just to follow your own way and just be the old "you." That is why it is so important to not try to go it alone. You need friends and mentors who can encourage you in your faith and practice.
Where do you find other born-again believers?
You may already know some people who claim to be Christians. Seek them out. Tell them about your decision to follow Jesus. Ask them if they are part of a Bible Study. Ask them if they go to church.
Going to church is essential if you want to look@growing in your faith.
What do you think about when you think of church? The word "church" may conjure up all kinds of images; these images may be positive or they may be negative. There are all kinds of "churches;" some are better than others, but no church is perfect because it is full of imperfect people.
Why should you go to church?
You go to church to learn about God, get support, and grow in your faith. At church you will hear teachings about God based on His Word, worship God through singing, meet new friends, and learn to pray with others.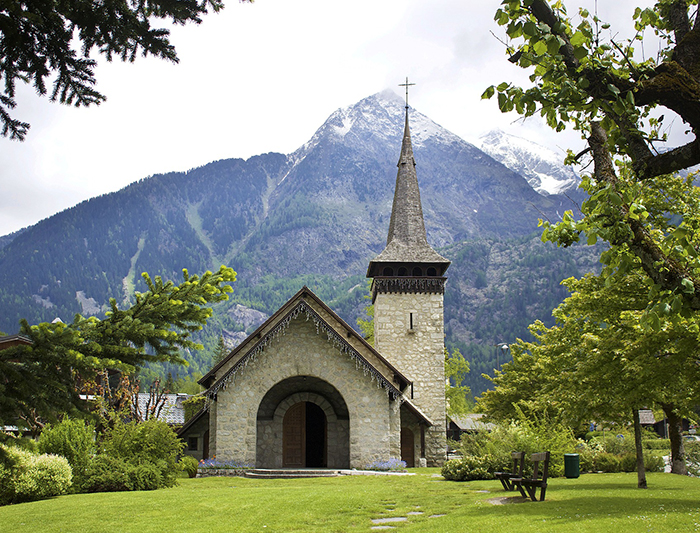 "And let us consider how we may spur one another on toward love and good deeds. Let us not give up meeting together, as some are in the habit of doing, but let us encourage one another—and all the more as you see the Day approaching."
(Hebrews 10:24,25)
Attending church is important if you want to grow in your faith. God made us to be in relationship with Him and in relationship with others. You will grow closer to God as you learn and share your triumphs and struggles with other Christians.
The Church is the "body of believers."  It is made up of those who have been born again. It contains all those who have been saved and redeemed by God-based upon the sacrifice of the Lord Jesus upon the cross.  You are part of the Body of Christ when you receive Christ by faith. You do not become part of the body of believers by baptism, dedication, ritual, or membership in a particular denomination. It is received by faith (Romans 5:1; Ephesians 2:8).
How do you find a good church?
There are many good churches. As you learn more about God and the Bible you will become increasingly discerning about what type of church you desire to attend. Here are some general guidelines:
Begin by asking friends. Visiting churches alone can be intimidating. Ask a friend to take you to his or her church or accompany you while you visit churches for the first time.
Church is the place that will help you grow in your faith. Look for churches that value spiritual growth and facilitate growth through teaching, worship, and prayer.
Church is not a place so much as it is a people. Church is the place to develop relationships with other believers. You need to be able to connect in smaller groups in order to ask questions, study the Bible, learn to serve, and get and give support.
Lastly, find out what the church believes. Churches have statements of faith. Make sure these statements line up with the Word of God. You can go to the website below for further insights.
http://eco-pres.org/essential-tenets/
AND…
http://www.epc.org/about-the-epc/beliefs/essentials-of-our-faith/
Reading your Bible, going to church, and daily prayer are all ways to grow in your faith and stay connected to God. You must learn to abide in Christ and stay in constant communication with Him. You must look@growing daily. In order to do this you must lookup2him (God).
One way to stay connected to God and communicate with Him throughout the day is to receive God's Word via text messages. You can sign up to have Scripture automatically sent to you at Lookup2Him.com. It is free. Sign up today and begin to daily lookup2him! Lookup2Him.com is based on a simple yet profound premise that we need to be in constant communication with God. We need to "pray without ceasing" (I Thessalonians 5:17).
The idea of maintaining continual communication with God throughout the day may seem daunting. Our lives are busy and we are preoccupied during the day with worldly affairs. God often takes a back seat to other activities.
Lookup2him makes constant communication with God possible. By means of hourly Scripture messages sent directly to your phone, you are prompted to "lookup," think of God, and include Him in your day. Lookup2him provides a regular reminder and a tangible way to engage with God continually throughout the day.
The process is simple: when you get a text message, stop what you are doing, read it, and as we like to say, "look up to Him" to enter into a mental or verbal conversation with God. The power of spending your days asking God into your life, hour by hour, is nothing short of amazing.
We encourage you to take advantage of this tool and join with thousands of others who are learning what an ongoing relationship with God can mean for their lives.
Sign up at lookup2him.com and start communicating more with God today!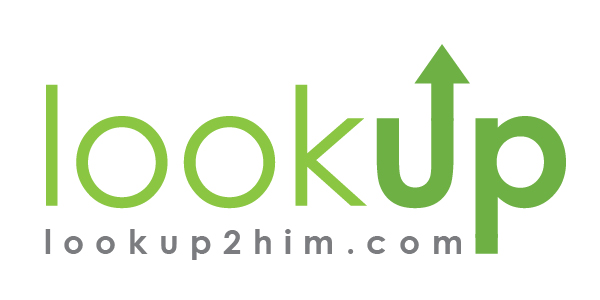 The LookUp Challenge
Do you want more than a "prayer before bedtime" type of relationship with God? God undoubtedly wants more of a friendship with you, too.
We can help you stay connected withGod throughout the day.
Check us out at: lookup2him.com